Senec (https://en.wikipedia.org/wiki/Senec,_Slovakia) also known as "Sunny Lakes Senec" is about 20km East of Bratislava (25 mins on train/bus or 25 mins drive subject to rush hour traffic).
There is a webcam here which is 100m fro the apartment, is anybody swimming…
http://www.holidayinfo.sk/sk/Kamera/SlnecneJazeraSenec/6728590/NaN-NaN-NaN/
Its a great base to discover a small part of Slovakia without paying the higher prices & lack of open spaces in Bratislava.
This map below shows whats to see/do in Senec. Everything is walkable from the Apartment. It takes 15 minutes to walk to the town centre.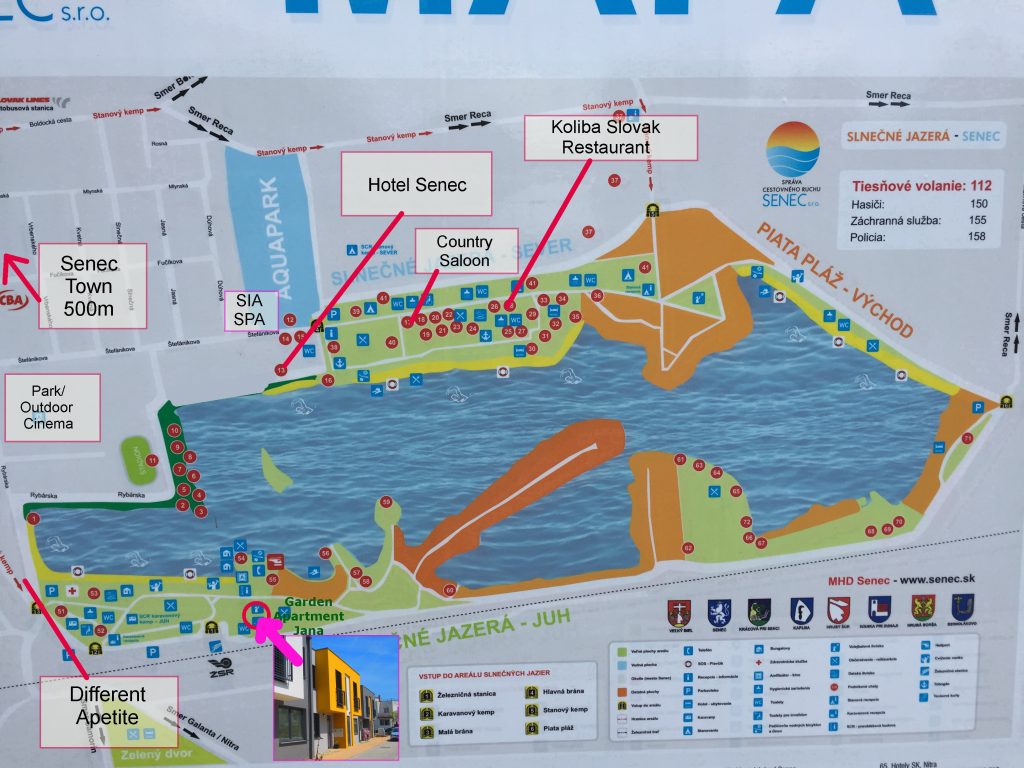 Main attractions close by:
Lake swimming (June-September is peak swimming season) just 100 metres from the apartment, also 6th January (12th night) when the crazy guys in the town go for a swim
Outdoor resturants & bars
Senec Aquapark & Spa, suitable for all ages  http://www.aquaparksenec.sk/ (Spa section sometimes shuts in August but the outdoor aquapark is in full swing then)
Outdoor amphitheatre cinema (films most nights in July and August) http://www.kinosenec.sk/amfiteater/  Most films are dubbed to Slovak (it will say "SK or CZ Dabing")
Train station for trains to Bratislava (Bratislava needs just a couple of days to explore, its small, not like Vienna or Prague). Also regular trains to Vienna/Prague from Bratislava main station. Budapest can also be reached from Senec with a single change, takes 3 hours and costs €18 return – Train Website
Resturants:
In the summer all of the restaurants near the apartment are very similar, we like the fish from the place right next to the apartment (next to tennis court) & Lobster is quite good. Try Langos which is a hungarian pizza, the best place is the purple buffet (on the left as you enter the gates), its run by identical twins. Our favorite restaurant in Senec is Marathon , its in the middle of the pedestrian street in town, book if you want an outside table in the summer.
Koliba (traditional Slovak food) & Country Saloon (cheap but good with music some nights), Country Saloon also sells gofry (waffles) next door.
Coffeeshops:
There are many coffeeshops in Senec. Our favorites in town (on the pedestrian street) are Impresia and Piano bar, both also serve alcohol & have Wifi. Spacemania is a play cafe for kids from about 3-10 years old, Tony who owns it speaks "proper" English. There are a couple of ice cream shops in town. One at each end of the main street.
Supermarkets:
All the main supermarkets are here, we use Kaufland and Lidl mainly. They are open 8-9pm 7 days a week. Note that small shops shut for lunch and are are only open Saturday morning until noon. So if you heading to Senec town on Saturday morning go before noon ! On Saturday afternoon and Sunday most shops are closed. Samoska supermarket which is nearly opposite Piano bar is a good option if you dont want to drive to Kaufland or Lidl
There is a local market in the pedestrian area opposite Piano bar, they sometimes sell crafts like hand weaved baskets.
Monthly Events in Senec:
Link to: 2017 Events Calendar (in Slovak)
January: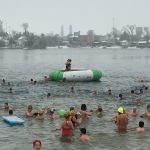 Ice Bears swimming – On 6th January every year at Hotel Senec 1.30pm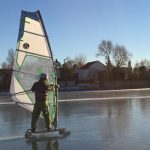 Skating 100m from the apartment if its cold enough
May: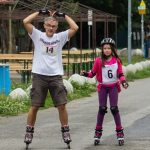 Skating race around the lake and shorter childrens races Skating-Facebook-Senec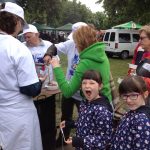 Goulash making contest (€1 buys you a bowl to sample the entries)
June: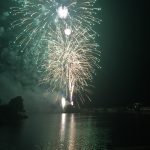 In mid-June the Summer season opens with a big free firework display in the middle of the lake (11pm). Its the same day that the lake holds its music festival so it is VERY busy and VERY noisy so best avoided. You will need to pay for entrance to the festival (€6 each) to be able to get to the Apartment on festival day.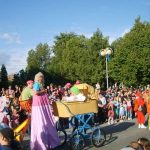 30/6/2017 – Senec Carnival,bring a mask,  the largest carnival in Slovakia
September:
Senec Run around the lake and shorter childrens races
October:
Apple festival in main square
December:
Christmas Market in main square
Parking in Senec, there is plenty of free parking or paid parking if you want to walk less (20 cents for 30 minutes) in the town. The paid areas are all to the north of the pedestrian street (near the Cinema/townhall) and also opposite Marathon restaurant. Payment is only needed from 8am-6pm weekdays and only 8am-Noon on Saturday, Sunday is free.
Parking at all the supermarkets is free, all parking near the train station is also free.
Parking at the lake during the the summer season (July+August) you need to pay to take a car into the lake area. But the apartment comes with 2 car passes so just show these at the gate (you need to enter the lake area via the manned gate by the train station).